8
Varieties of Worldwide Food
8
Varieties of Worldwide Food
Efficient Delivery Solutions: Streamline Operations and Boost Revenue with Taktime's Minimal Complexity
Drive Revenue and Profit Growth with Taktime's Streamlined Solutions: Optimize space and costs while developing a seamless delivery system that complements your core business. Simplify operations, eliminate complexity, and experience the full range of benefits that Taktime offers.
Scroll down to discover how Taktime will transform your food business.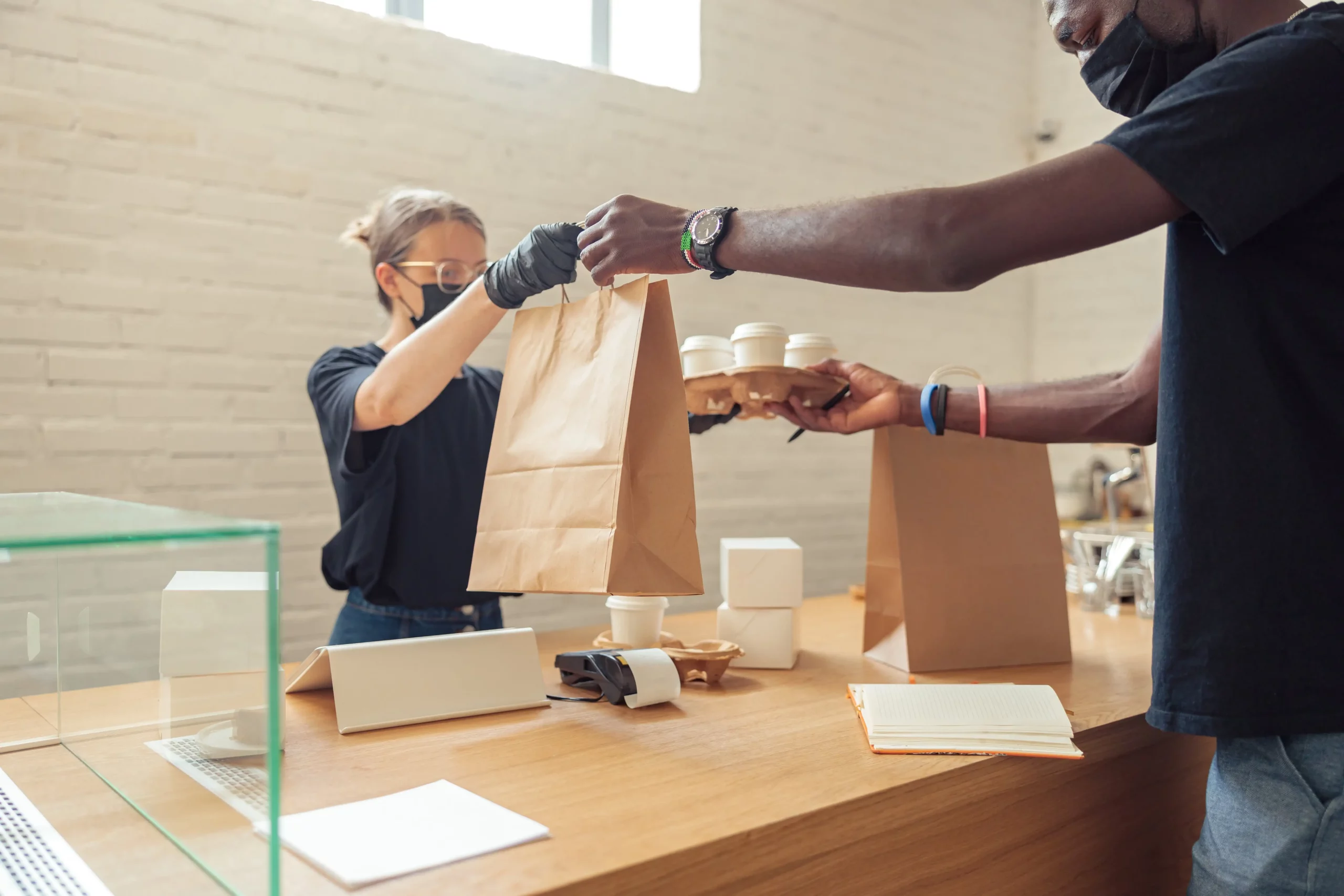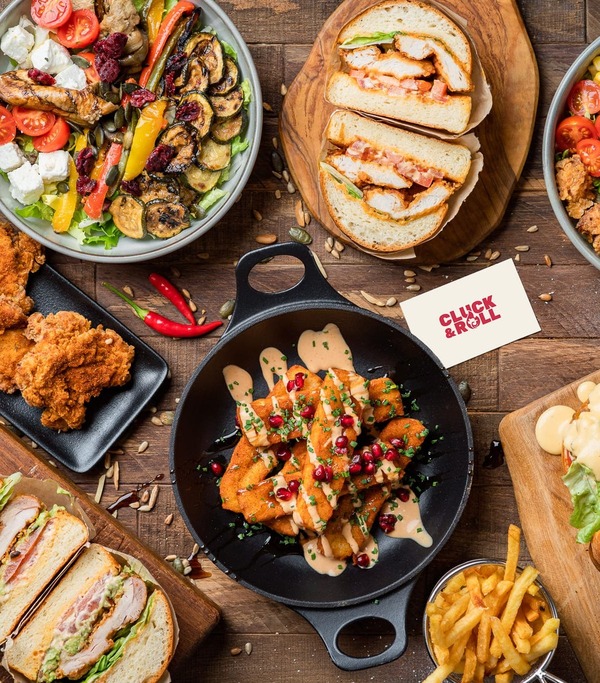 Introducing
TAKTIME

: We are Transforming Food Delivery with

Virtual Brands

and

Innovative Solutions

.
Taktime is on a mission to create the most efficient and sustainable kitchen network by developing and promoting innovative virtual food brands for delivery. Our goal is to provide better quality and more affordable online food options for everyone.
We have crafted a multi-cuisine range of delivery-focused food brands, which we license to restaurant operators with under-utilized kitchens. This helps them enhance customer experience and boost kitchen profitability.
Taktime's comprehensive operating platform ensures our F&B partners thrive in the competitive food delivery market. From our AI-powered delivery apps to valuable market insights, we equip our partners with the necessary tools to delight their customers anytime.
Experience Taktime and embrace the future of food delivery.
Boost

Exposure and Customer Acquisition
Elevate Your Food Experience with TAKTIME

Brand Acceleration
Leverage our extensive chef and influencer network for rapid development and market dominance. Reach new customers and enhance profitability with our tried-and-tested franchise solutions.
Unlock Revenue Potential
Harness the power of virtual brand franchising for optimal kitchen space utilization and increased profits. Streamline your operations with data-driven menus and seamless delivery optimization.
Dominate Online Searches
Conquer online searches and skyrocket your kitchen's growth with Taktime's innovative concepts. Experience unparalleled visibility, an expanded customer base, and exceptional sales success.
Discover Taktime's Exceptional Brands
A curated selection of top-notch culinary experiences crafted by skilled chefs and food enthusiasts.
Enjoy
60% Net Profit

from Sales Generated from your Kitchen with Taktime.

Flexible Revenue Sharing: Earn 60% of your revenue (including a food cost of 26%) without any commitments or fixed monthly costs with Taktime!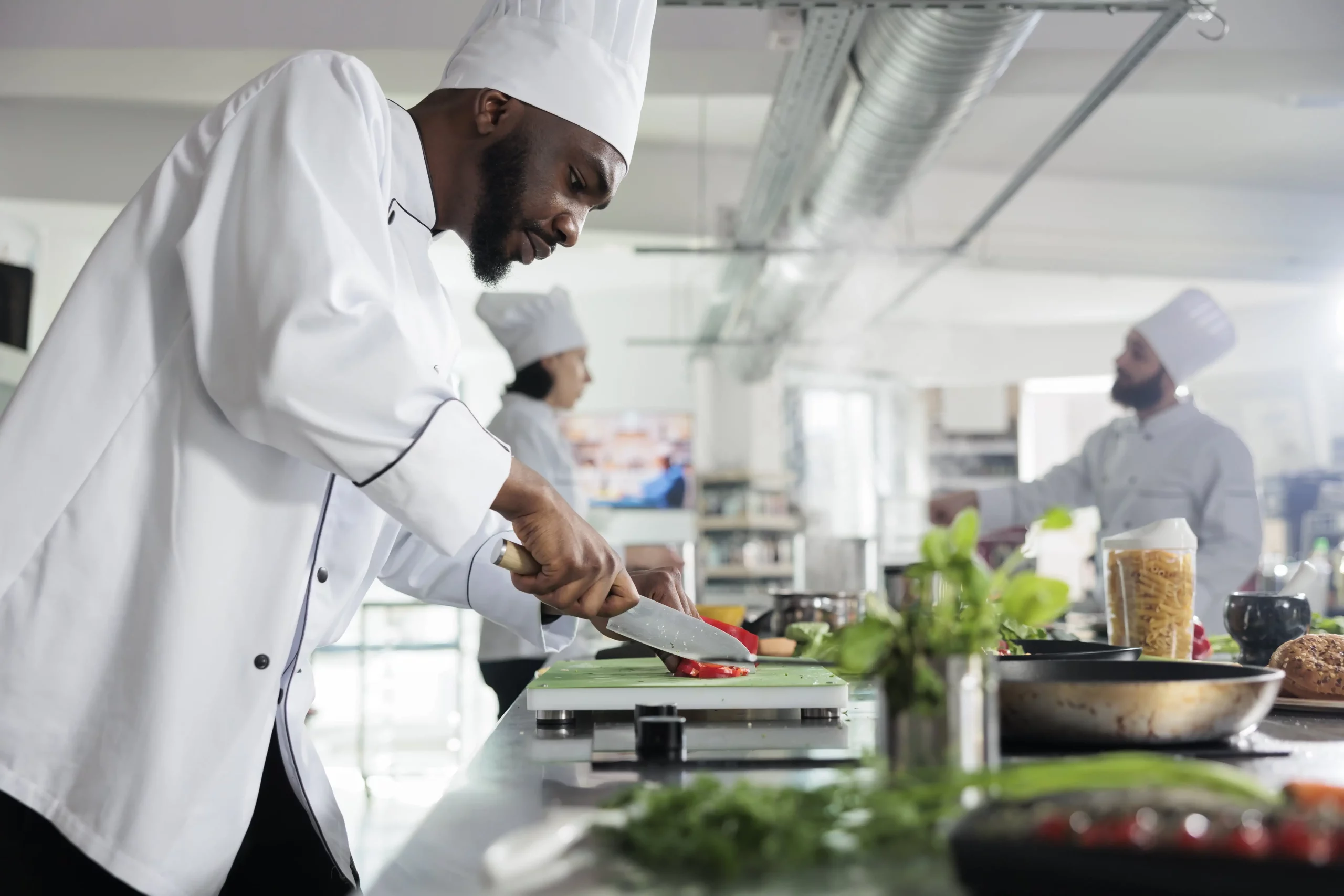 Taktime's
Seamless

Operations
Streamlined production processes that won't disrupt your activities.
Access to up to 70% pre-prepared recipes for increased efficiency.
Simplified management of purchases and orders with a single tablet.
No hassle with financial transactions.
Daily deliveries from Taktime's central kitchen.
24/7 telephone support available when needed.
Expert management of delivery platform issues.
Real-time control and monitoring capabilities.
Flexibility to utilize Taktime's brands on-site.
The freedom to pause or stop orders at any time.
Swift order processing with recipes designed for a 7-minute turnaround time.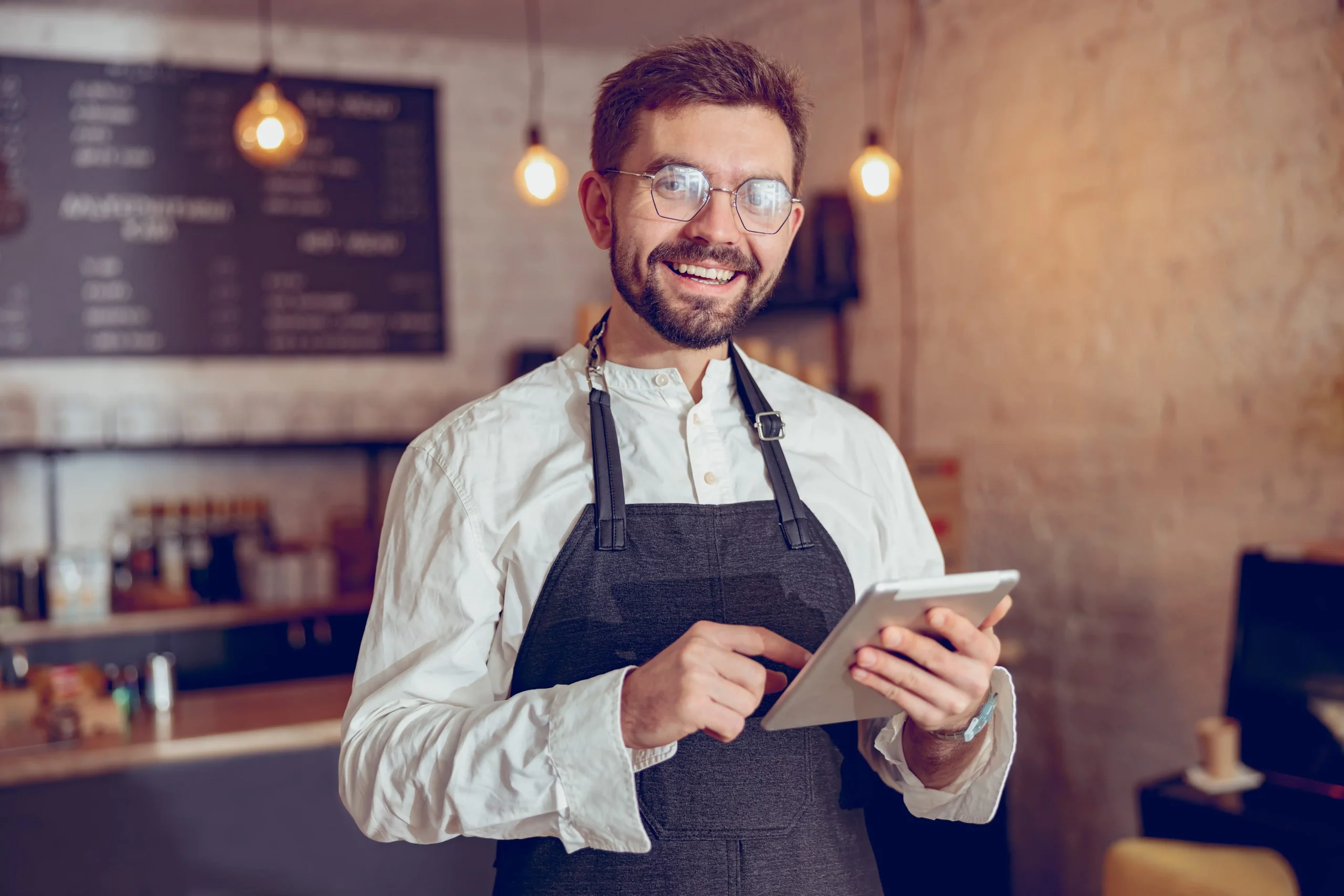 Our
Partnership

Process

Join forces with us in a seamless and efficient collaboration. Discover how our partnership process can unlock mutual growth and success.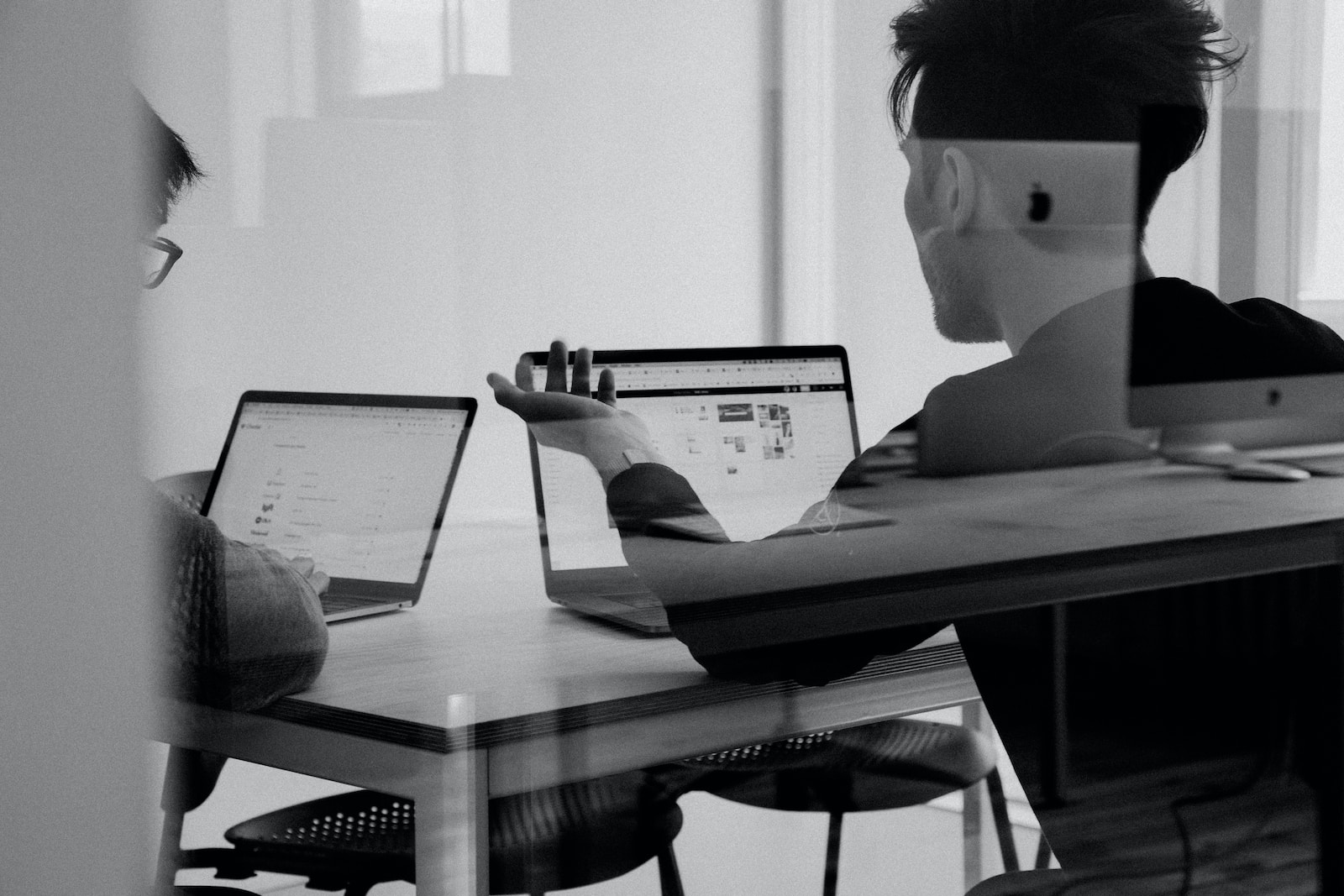 Consulting
We value meaningful connections and believe in the power of collaboration. Book a meeting with our team to discuss your unique business requirements and explore how Taktime can assist you in achieving your goals. Whether you're looking for a consultation, partnership opportunity, or simply want to learn more about our services, we are eager to connect with you.
Let's schedule a meeting and start building a fruitful relationship together.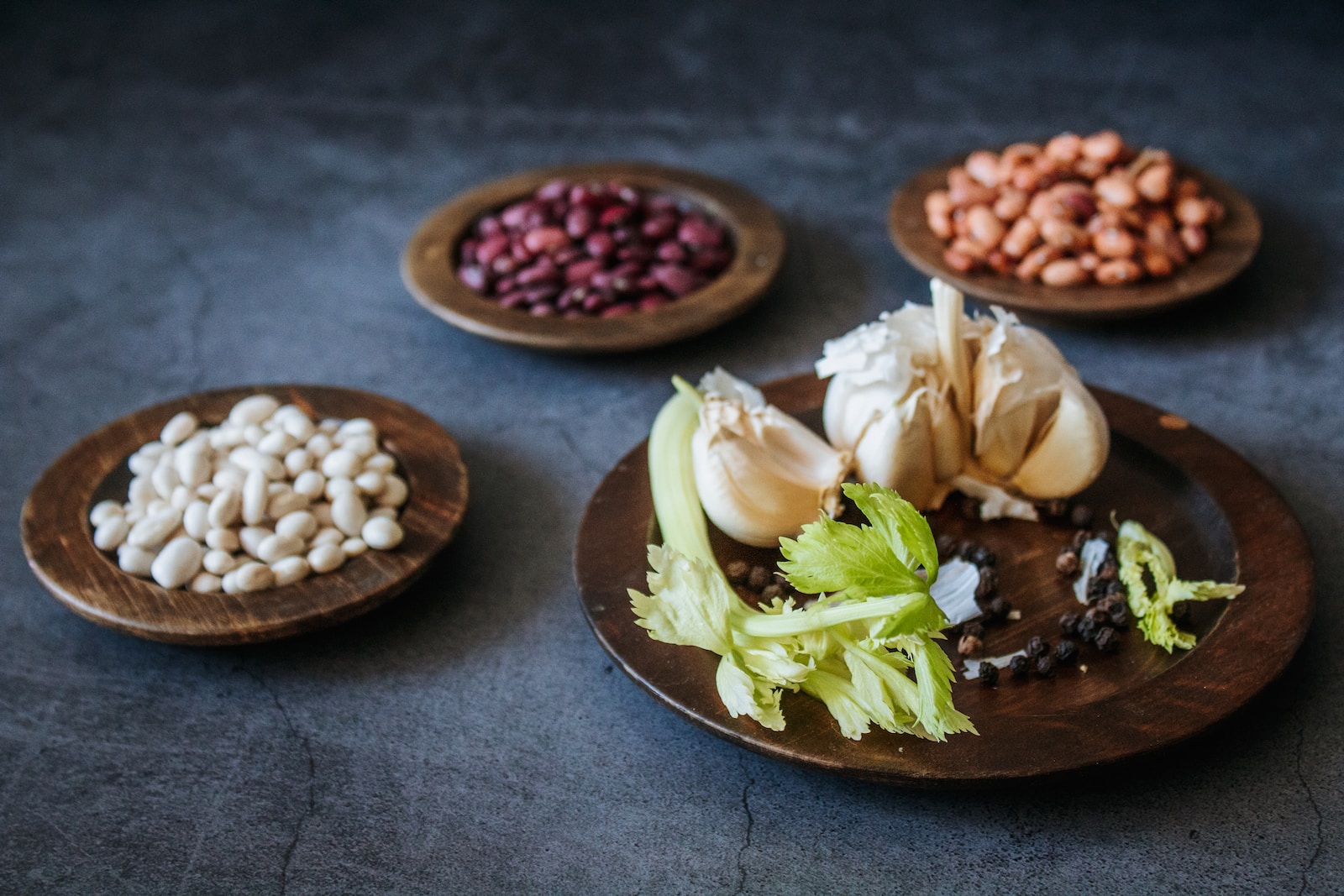 Choose the Concept / Brand
Explore our diverse range of carefully crafted concept brands and find the perfect fit for your culinary vision. Our expert team will assist you in selecting a concept that aligns with your goals and market preferences. Benefit from data-driven insights to make an informed decision and embark on an exciting journey of culinary excellence with Taktime.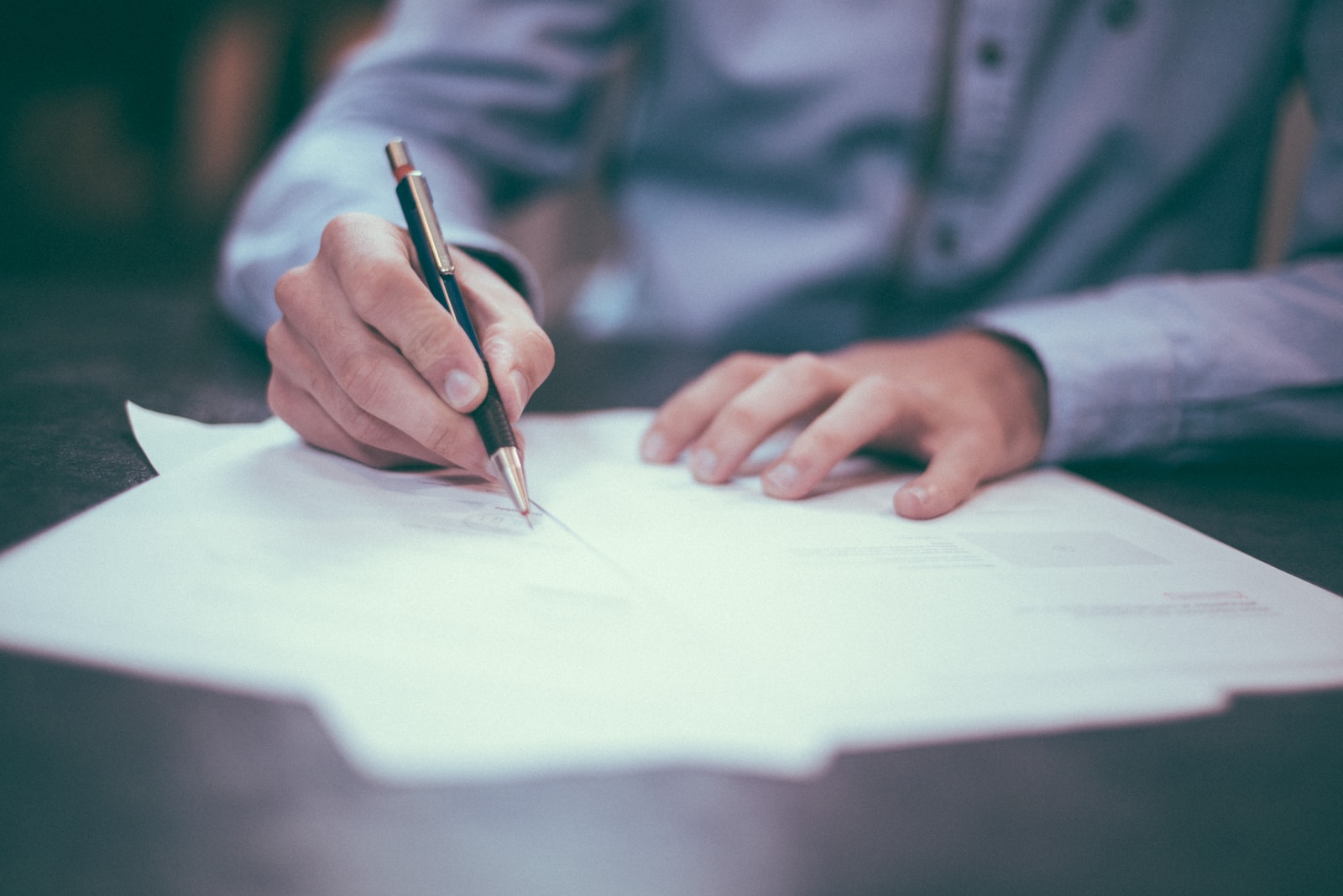 Sign a Contract
Solidify our partnership by signing a contract that outlines our commitment to your success. Our transparent and comprehensive contract ensures that both parties are aligned in their objectives, responsibilities, and expectations.
Trust in Taktime's professional approach as we formalize our collaboration and embark on a mutually beneficial journey towards achieving your business goals.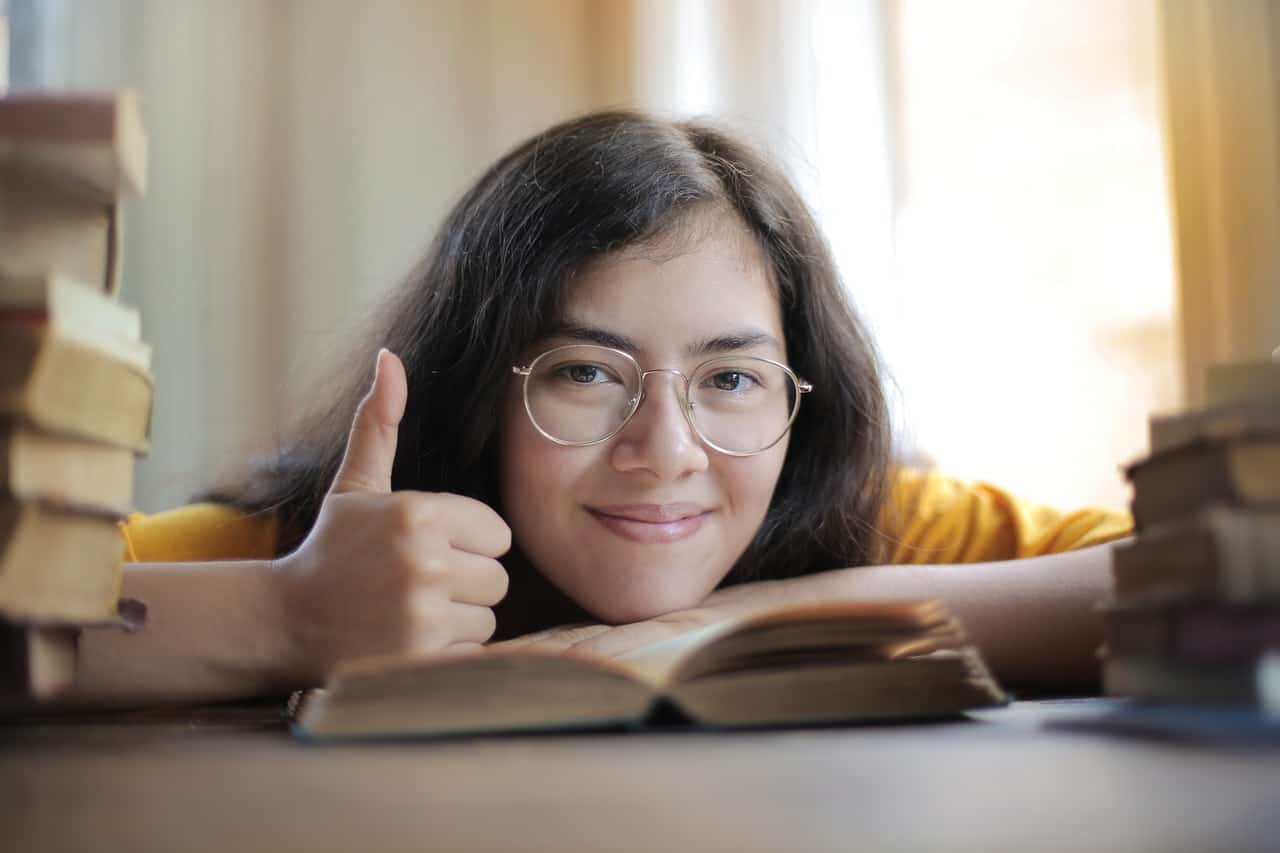 You are ready to start! Unleash the full potential of your business with Taktime's proven strategies and support. Through innovative techniques and tailored solutions, we empower you to generate more revenue, attract a larger customer base, and increase your overall profitability.
Empowering

Food Entrepreneurs and Brands with

Taktime's Seamless Operational Ecosystem

and Cutting-edge Infrastructure for Digital Success
Your Gateway to Exquisite Chef-Cooked Food Brands in a
Single Delivery

with Taktime.
Experience accelerated brand development and marketing prowess with our team of expert chefs and influencers. Harness the expertise of Taktime's proven food franchise network to expand your reach to a vast customer base, while optimizing your existing setup for enhanced efficiency and profitability.
Unlocking
Success

with Virtual Brand Franchising through Taktime.
Unlock additional revenue potential through virtual brand franchising with Taktime, leveraging existing supply chains and optimizing kitchen space utilization. From comprehensive marketing support to data-driven menus and delivery optimization, we provide a seamless solution for your success. Our customer-centric menus are designed to minimize waste, maximize profitability, and satisfy cravings within your commercial area. With a focus on simplicity, efficiency, and profitability, our Virtual Brands concepts seamlessly integrate into diverse commercial kitchen environments
Boosting Customer Acquisition with
Increased Exposure

through Taktime.
Amplify your online presence and maximize sales potential for your kitchen with Taktime. When customers search for "burgers," your restaurant will not only be listed, but our enticing Taktime concepts will dominate the search results, significantly increasing your chances of attracting customers to your kitchen.
Explore our Awesome Blog: Unveiling Food Industry Secrets & Innovations.
Unleashing the Power of Virtual Brands for Food Entrepreneurs
Explore the world of Taktime, where we revolutionize the food delivery industry by empowering food entrepreneurs with cutting-edge virtual brands. Dive into our insightful blog articles and learn how our innovative solutions are transforming the way restaurants operate and grow. Stay ahead of the curve and unlock new revenue streams by embracing the future of food tech with Taktime. Don't miss out – click here to read our latest blogs and join the food delivery revolution!.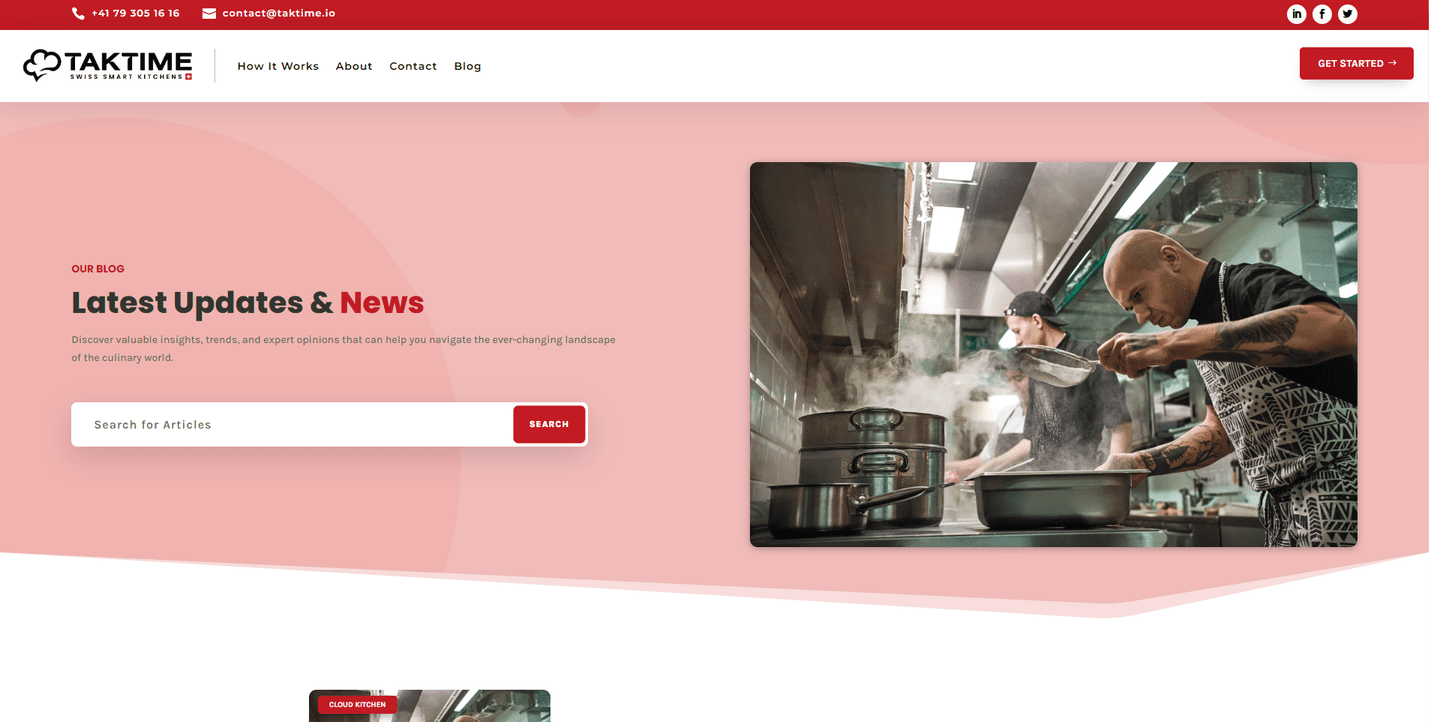 Tap into Taktime's Reliable Supplier Network for Discounted Prices
Benefit from Taktime's extensive network of trusted suppliers, cultivated through strong partnerships with a large base of renowned restaurants. Gain access to a wide range of quality products and ingredients at discounted prices, surpassing the regular market rates. Leveraging our substantial buying capacity, we negotiate advantageous deals, ensuring that our clients receive the best value for their purchases. Join our today platform and enjoy cost-effective solutions for all your procurement needs.
Expand into New Markets with Taktime
If you're a restaurant or food brand seeking to explore new markets, Taktime is here to help you. Through our extensive network of quality restaurant partners, we connect you with opportunities to enhance brand exposure and boost your revenue. Together, we'll navigate the path to success, expanding your reach and maximizing your business potential.
Empowering Your Business with Technology and Data Through Taktime
With Taktime's user-friendly and centralized dashboard, managing all your online orders becomes a breeze. Say goodbye to the hassle of juggling multiple platforms and streamline your operations in one convenient location. With our advanced data and technology, we ensure precise matching between Host Kitchens and Brands. Leveraging robust analytics, we optimize brand performance, maximizing ratings, minimizing preparation time, and optimizing other crucial operational metrics. Experience the efficiency and effectiveness of our data-driven approach as we propel your brands to new heights.
Don't Be Shy
Tell us About Yourself
Use the form below to quickly send us a message.
Address
8 Rue Caroline, 1227 Les Acacias, Genève, Switzerland
FAQs
Here are some answers to Frequently Asked Questions.
What is Taktime and how does it benefit restaurant owners?
Taktime is a transformative platform designed for restaurant owners like you! We empower you with innovative virtual food brands, efficient delivery solutions and a seamless operational ecosystem, all intended to significantly boost your revenue and profits without any initial investment. Let's start this journey together for exponential growth.
Reach out now at info@taktime.io to discuss how we can tailor our solutions for you.
How can Taktime help in boosting my restaurant's revenue and profits?
With Taktime, imagine elevating your restaurant's revenue and profits effortlessly. We optimize your kitchen space, streamline operations and offer extensive marketing support, ensuring your restaurant's name reaches more customers. Take the step now to ensure your restaurant's growth and profitability.
What are virtual food brands and how does Taktime assist in developing them for my restaurant?
Virtual food brands are delivery-focused brands that Taktime helps you build. With our deep industry insights and comprehensive operating platform, we amplify you culinary offerings and enhance customer experience, boosting your kitchen's profitability.
How does Taktime simplify the food delivery process for restaurant owners?
Taktime makes food delivery a breeze by handling menu setup, providing necessary equipment, designing recipes, and offering seamless integration with the delivery platform Blend. We manage all aspects ensuring you can focus on what you love – providing exquisite culinary experiences.
Can Taktime help my restaurant reach new customers? If so, how?
Absolutely! At Taktime, we leverage our extensive network and marketing expertise to increase your restaurant's visibility, helping you attract a fresh customer base and skyrocketing your growth.
What is Taktime's approach to efficient delivery solutions?
At Taktime, efficiency is our motto. We optimize every aspect of delivery – from order management to streamlined production processes, ensuring timely, reliable deliveries through our sustainable initiative TakBike that delight your customers and significantly improve your restaurant's reputation.
What kind of support does Taktime offer for menu and recipe card setup?
We provide complete support for menu and recipe card setup from our virtual brands, ensuring your offerings are presented attractively and informatively, enticing customers to keep coming back. Let us handle the intricacies while you reap the rewards.
How does Taktime assist in managing orders and ensuring efficient delivery?
Taktime takes the hassle out of order management. Once you receive the order on your Aggregator, our dedicated delivery personnel from TakBike will handle the rest.
Can Taktime help in optimizing my kitchen space utilization?
Yes, we can! With Taktime, maximize kyour kitchen's potential and efficiency. We ensure optimal utilization of your space, leading to increased profits and smooth operations. Once we understand your requirements and examine your restaurant space, we will onboard your with our selected Virtual Brands.
What kind of marketing and social media support does Taktime provide to its partners?
At Taktime, we manage all your marketing initiatives and social media networks, ensuring a robust online presence and increased customer engagement. Benefit from our expert management and watch your restaurant flourish.
How does the Taktime partnership process work for restaurant owners?
Starting a partnership with Taktime is smooth and straightforward. Starting with a personal consultation, we understand your unique needs and then guide you in choosing the ideal brand/brands for your restaurant. Post this, a clear, comprehensive contract solidifies our partnership, paving the way for a successful and profitable journey together.
What type of concepts or brands does Taktime offer for my restaurant?
Taktime offers a diverse range of carefully crafted brands, tailored to resonate with various market preferences. Our expert team is on hand to assist you in selecting a concept that perfectly aligns with your goals and vision, setting you on the path of culinary excellence and success.
What is the revenue-sharing model of Taktime for restaurant owners?
At Taktime, we believe in fair and flexible revenue sharing. Enjoy earning 60% of your revenue, including a food cost of 26%, without any commitments or fixed montly costs. Our transparent model ensures you earn deserved rewards while we handle the complexities.
Does Taktime offer technical support and streamlined production processes for restaurant partners?
Yes, indeed! Taktime ensures your operations run seamless with continuous technical support and streamlined production processes that won't disrupt your activities. With access to up 70% preprepared recipes and hassle-free financial transactions, your restaurant is set for efficient success.
How can Taktime help my restaurant dominate online searches?
With Taktime's innovative strategies, watch your restaurant soar in online searches. Our enticing concepts and expert online management guarantee increased visibility, ensuring that customers find your restaurant easily, and enhancing your customer base and sales success.
What kind of training does Taktime provide to restaurant staff?
Taktime is dedicated to empowering your tea with comprehensive staff training, both through video calls and on-site support. Ensuring your staff is well-equipped and knowledgeable, we enhance efficiency and customer satisfaction.
How does Taktime ensure seamless integration with delivery platforms?
We at Taktime prioritize seamless integration with all major delivery platforms and our dedicated Blend app. This effortless integration ensures that managing and receiving orders is a breeze, enhancing your delivery efficiency and customer satisfaction.
Can Taktime help in expand my restaurant into new markets?
Absolutely! Leverage Taktime's extensive network to explore and penetrate new markets, boosting your brand exposure and revenue. Together, let's navigate the path to expansive success and maximize your restaurant's potential.
Does Taktime provide assistance in selecting a concept that aligns with my restaurant's goals?
Yes, we do! At Taktime, our dedicated team assists you in selecting a brand and concept that perfectly aligns with your restaurant's goals, ensuring your offerings resonate with your target market for maximized success and profitability.
How does Taktime handle financial transactions for restaurant partners?
Financial transactions are handled with utmost efficiency and transparency at Taktime. Experience hassle-free financial processes, ensuring smooth operations and clear, straightforward revenue sharing.
What are the benefits of tapping into Taktime's supplier network?
Tapping into Taktime's supplier network opens doors to a wide range of quality products and ingredients at discounted prices, ensuring you get the best value for your purchases. Enjoy cost-effective solutions and strengthen your restaurant's offerings by joining us.
How does Taktime assist in enhancing brand exposure for my restaurant?
At Taktime, we boost your brand's exposure exponentially, connecting you with a vast customer base and optimizing your online presence to attract more customers. Witness a significant increase in customer acquisition and let your restaurant shine with Taktime.
Can Taktime help my restaurant in managing online orders more efficiently?
Absolutely! With Taktime's user-friendly and centralized dashboard, say goodbye to the hassle of managing multiple platforms. Streamline all your online orders in one convenient location, ensuring efficient and timely order processing and delivery.
How does Taktime's dashboard help in optimizing brand performance?
Taktime's dashboard is your hub for precise insights and robust analytics, assisting in optimizing your brand's performance. Ensure higher ratings, minimized preparation time, and other operational enhancements, propelling your brand to new heights.
Is there an option to pause or stop orders at any time with Taktime?
Yes, with Taktime, enjoy the flexibility to pause or stop orders anytime at your convenience, ensuring you have complete control over your operations. Experience the freedom and flexibility you deserve with Taktime.